Leaders in the European Union have been responding to Johnson's success, and signaling an openness to work with him on Brexit.
Irish Prime Minister, or Taoiseach, Leo Varadkar tweeted that he is looking forward to sitting down with the incoming UK PM.
The EU's chief Brexit negotiator also said he intends to work "constructively" with Johnson — but hinted yet again that the Withdrawal Agreement the bloc agreed with Theresa May is not open for further discussions.
And Guy Verhofstadt, the European Parliament's Brexit coordinator, said the body's Brexit committee will hold a special meeting to discuss the development. He added that he looks forward to "defending the interest of all Europeans."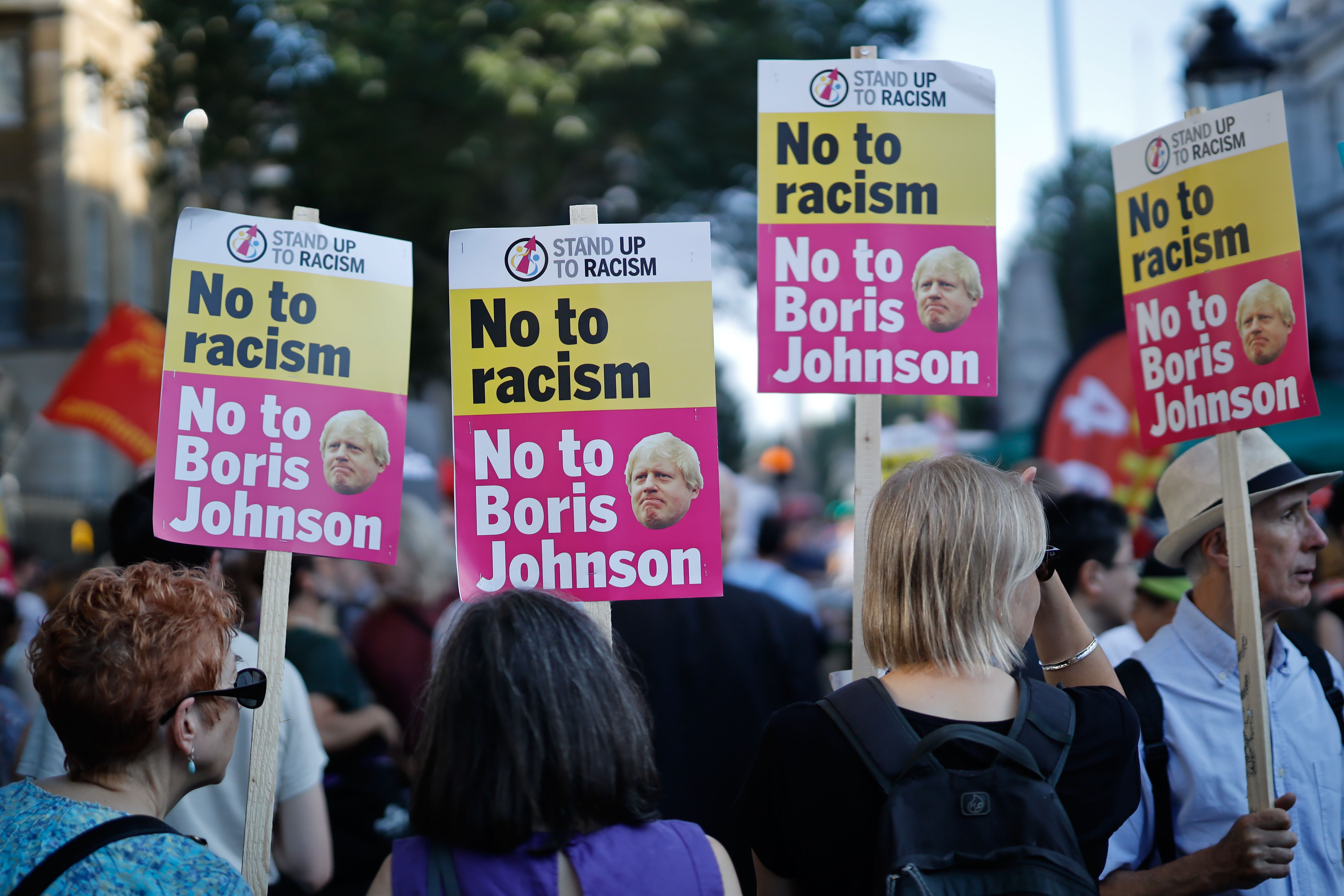 The opposition Labour Party has organized a protest outside Parliament on Thursday, urging for a general election to be called.
"Tory incompetence has led to a deadlocked Parliament, a deeply divided country, and a government led by a man decided by just 160,000 Tory members," the party's Facebook event says.
"We need a General Election, and Parliament is where we'll pile on the pressure. Will you be there?" At the time of writing, just under 1,000 people said they will attend.
Johnson has said he does not intend to call an election before the current Brexit deadline of October 31. But his tiny working majority of two seats could spell trouble down the road — and he may ultimately be tempted to make the same gamble Theresa May did in 2017 by calling a snap poll.
In an email to members, the Labour Party added: "Today, Boris Johnson became leader of the Conservatives. Tomorrow, he'll be prime minister. How did our country sink so low?"
"Whether you think he's a scruffy Etonian buffoon or a cold, calculating liar, what's clear is his terrifying support of a damaging no-deal Brexit and his stunningly out-of-touch policy of tax cuts for the wealthy. We have to stop him."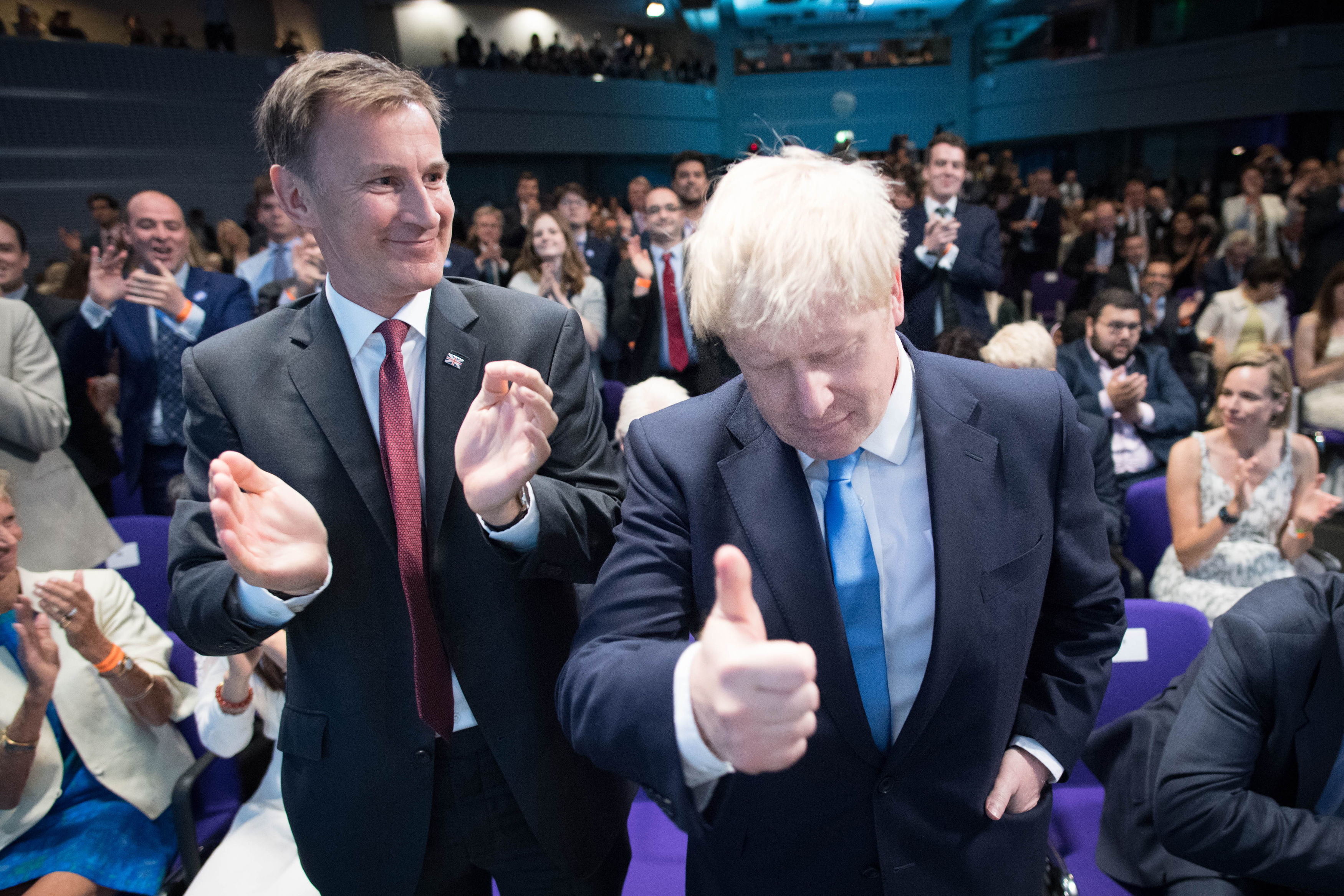 Jeremy Hunt, the runner-up in the contest to become the leader of the Conservative Party, believes Boris Johnson will be a good prime minister.
"He will be a great PM. He's got optimism, enthusiasm, puts a smile on people's faces and he has total unshakable confidence in our amazing country," said Hunt, who gathered 34% of the votes, in an interview with Sky News.
On Brexit, Hunt, who is UK foreign secretary, rejected the idea of an inevitable no-deal scenario: "The EU does wants to find a deal. If we approach this in the right way, as I am sure that Boris will, then I think there's every chance that we could do a deal. What is not out for negotiations is the fact of Brexit itself, us leaving the European Union."
Boris Johnson's victory speech featured one line that has predictably attracted the attention of many online.
He noted his campaign slogan — "Deliver, Unite, Defeat" — had an unfortunate acronym, so he added an 'E' at the end for "energize."
"Dude, we are going to energize the country, we are going to get Brexit done!" Johnson said.
Commentators were quick to pounce on the unexpected choice of words.
Some noted that Johnson may soon be asking another question, as several Cabinet ministers plan to resign to outgoing Prime Minister Theresa May before she steps down.
Another reminded us of one of Johnson's infamous pledges during the 2016 Brexit referendum.
The Labour Party also responded with a critique, writing: "We couldn't agree more, Boris Johnson is certainly a dude… Defender of bankers and his super-rich cronies, Untrustworthy, Dangerously incompetent, Elite and out of touch."
Stanley Johnson, the father of incoming prime minister Boris, has told CNN he thinks his son will get along with US President Donald Trump — but warned that the relationship cannot be subservient.
"They have the same hairstyle," he told CNN's Bianca Nobilo in a lively interview outside the Queen Elizabeth II Centre in Westminster. "I think they will get on." He added: "We're going have to be careful not to be too slavishly geared toward America," and insisted that "building bridges" with Europe after Brexit will also be crucial.
He also shared some more foreign policy advice for his son, saying that he would go to Brazil and ask its President Jair Bolsonaro, "what on Earth are you doing trashing these rainforests?"
On domestic issues, Stanley praised his son's "ambition" and said he isn't as divisive a leader as many believe — noting that he won two elections as London mayor. But he added Johnson's premiership "will definitely be defined" by how he handles the country's Brexit crisis.
"I don't think ambition is such a bad idea," Stanley Johnson said. "My line would be, are you going to use this ambition for something useful?"
"I'm rather sorry there's not going to be an inauguration," he added, but admitted he was "totally proud" of his son's victory. He said that he won't "count any chickens before they hatch," and joked that his son's car could crash into a bollard before he officially becomes prime minister tomorrow.
Stanley also said he would not be present for his son's first days in Downing Street, because he will shortly travel to Western Australia to swim with whale sharks.
Boris Johnson's victory is being met with every emotion possible in Westminster — as you'd expect for one of Britain's most divisive politicians.
Former Conservative backbencher Nick Boles, who quit the party this year in protest over its Brexit stance, has threatened to oppose Johnson "at every turn" if he pursues a no-deal Brexit.
Green Party MP Caroline Lucas has said the result, voted on by Conservative party members, "is not democracy."
And Labour MP Mary Creagh asked a question that many Johnson critics will also be wondering…
US President Donald Trump has congratulated Boris Johnson on his victory. Trump has often praised Johnson as a friend, and touted him as a potential prime minister even while Theresa May was in office.
The President featured heavily in the debates during the leadership campaign. Johnson was heavily criticized for his muted response to Trump during the scandal over leaked diplomatic cables earlier this month.
During a televised debate against rival Jeremy Hunt, Johnson refused to confirm that he would keep US ambassador Kim Darroch in his post, after Darroch's cables describing the Trump administration as "inept" and "incompetent" were leaked. Darroch resigned the next day.
Later in the campaign, Johnson was pressed on another Trump-related outcry — the President's tweets suggesting that four US Congresswomen of color should "go back" to the countries they came from (even though all four are American). 
Johnson received another round of criticism when he refused to say whether he thought Trump's tweets were racist. He did, however, say the tweets were "totally unacceptable," adding that he "can't understand" how an American leader would use such language.
The incoming prime minister has stressed the need to work with Trump and has gained support from the President for his tough Brexit stance. Both men have criticized Theresa May's approach, with Johnson calling for the prospect of a no-deal Brexit and Trump claiming, according to May, that he would have "sued" the EU.