Passengers will begin to disembark the Westerdam cruise ship on Friday at the Sihanoukville port in Cambodia where the ship is now docked, Holland America line said in a statement. 
"Cambodian authorities have granted clearance to Westerdam to begin disembarkation of guests the morning of Feb. 14, 2020, in Sihanoukville," the statement said.
Officials said "full disembarkation" will take a few days.
"During this time, guests will remain comfortably on board with full service in operation," the statement said.
There are no confirmed cases of coronavirus on the Westerdam ship.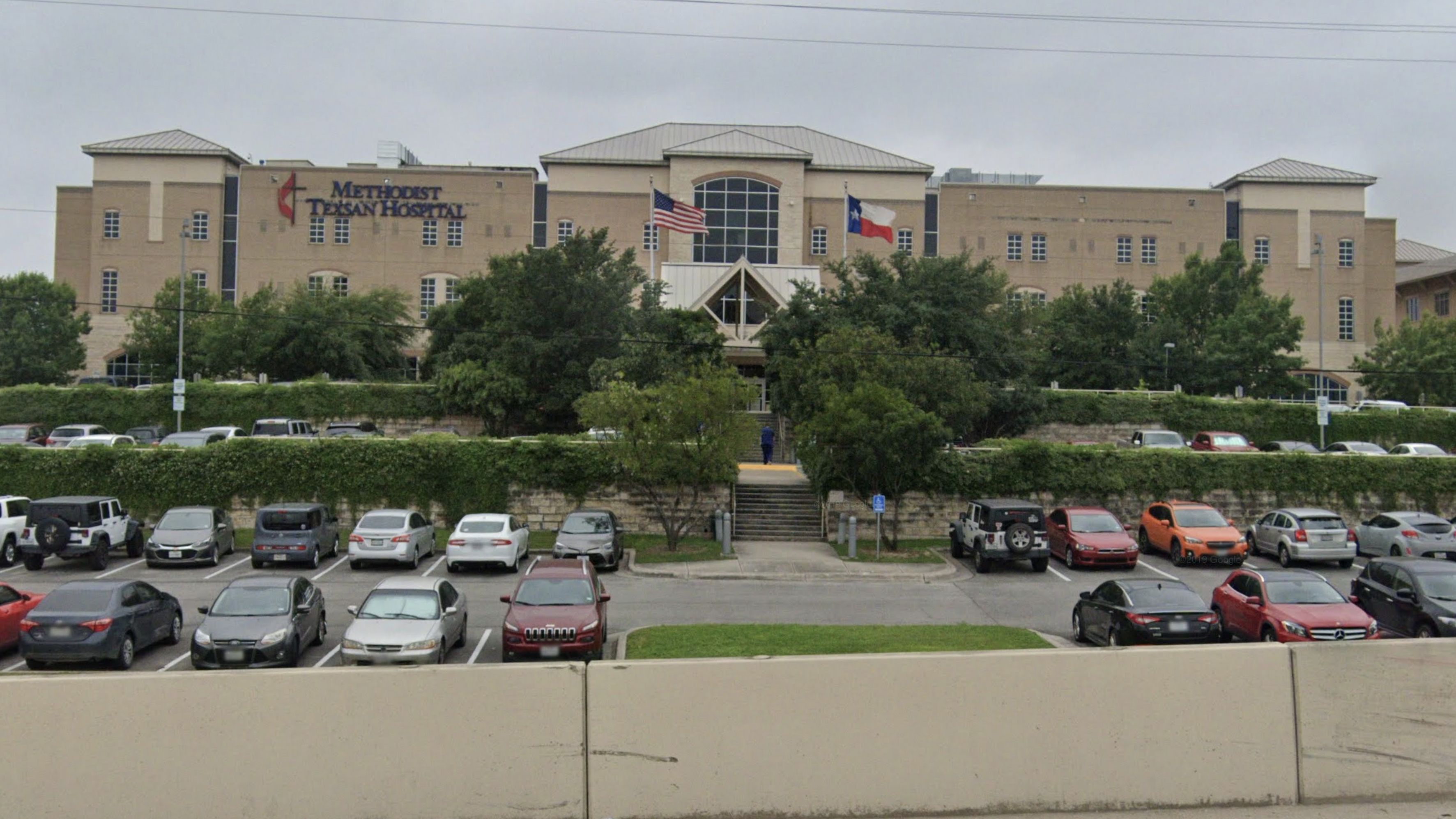 The 15th confirmed coronavirus case in the US is being treated at Methodist Texsan Hospital in San Antonio, according to a statement today from Dr. Paul Hancock, chief medical officer at Methodist Healthcare.
The patient, the most recent person in the US confirmed to have the virus, "was an evacuee from China in quarantine at Lackland Air Force Base and was found to have a fever," Hancock said. 
They arrived in the US on a State Department-chartered flight on Feb. 7, according to the US Centers for Disease Control and Prevention. 
Hancock said the patient is currently "stable with mild symptoms." He added that the hospital activated "additional protocols" before the patient arrived, under the guidance of the CDC.
The patient was "privately escorted through a secluded entrance to avoid common areas" and kept under isolation, he said. Hancock did not offer any other details about the patient, citing patient privacy.
By the numbers: The 15 confirmed cases in the US include eight in California, one in Texas, one in Massachusetts, one in Washington state, one in Arizona, two in Illinois and one in Wisconsin.
There are two instances of person-to-person transmission, one in Illinois and one in California. Two California cases and the Texas case are among evacuees from China.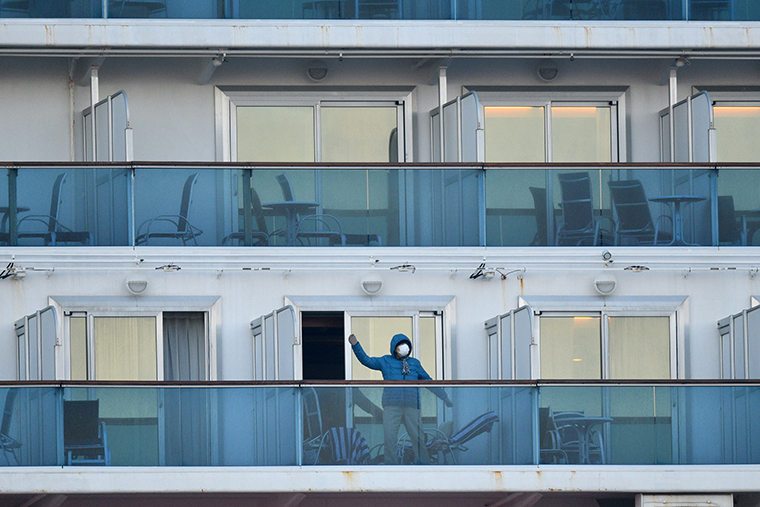 Another 44 cases of coronavirus were confirmed Thursday on the Diamond Princess cruise ship docket in Yokohama, Japan, according to CNN's Will Ripley.
Ripley spoke with CNN's Anderson Cooper Thursday afternoon about the ship and how people are coping. The ship currently has 219 people on board who have the virus, Ripley said.
"What's most disturbing about that number is that they've tested fewer than 500 of the more than 3,500 people on the ship," Ripley said on Anderson Cooper Full Circle.
According to the Japanese government, the reason why everyone hasn't been tested is because there are a limited number of testing kits and a limited way to test them, Ripley said.
Ripley described the scene on the Diamond Princess, where passengers haven't had their rooms cleaned since the ship docked. He's heard of parents telling children that they must remain in their room because of "this invisible monster called the coronavirus that's outside."
"[Families] are inside their cabins, they are waiting for the crew to deliver Crayons and arts and crafts supplies. They use their bunk beds as trampolines. They are trying to do anything they can to keep the kids happy and occupied," Ripley said.
The first deadly case in Japan: Japan recorded its first death from the coronavirus, a woman in her 80s who was not on board the Diamond Princess cruise ship.
CNN's Will Ripley will join Anderson Cooper as coronavirus fears leave passengers stuck on ship in the region.
Refresh this page to watch Anderson Cooper Full Circle live in the video player above.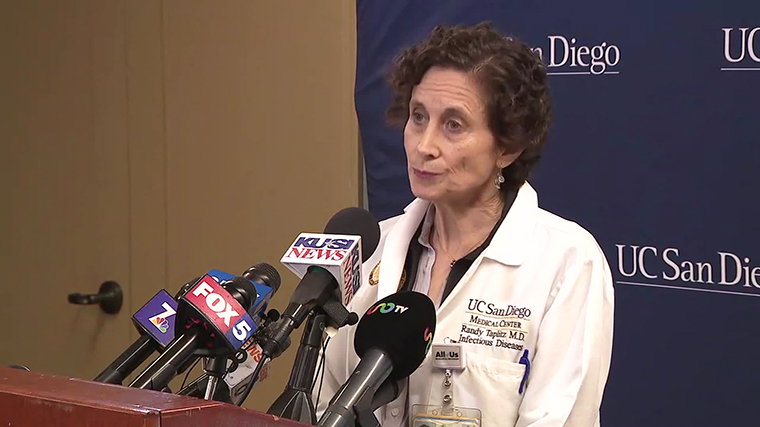 One coronavirus patient is in "very good condition and the other is in fair condition," said UC San Diego Health Center's Dr. Randy Taplitz at a news conference this morning.
A third is a "person under investigation," she said.
The patients are part of a group quarantined at Marine Corps Air Station Miramar.
Earlier in the week, a woman with the novel coronavirus was sent back to Miramar instead of hospital isolation. Taplitz said she is confident the error will not happen again and attributes the problem to communication issues.
"Our testing, we sent directly to the CDC and I have no concerns about the accuracy of those tests," she continued.
She underscored that masks are not necessary for the general public because this virus is spread by large droplet not airborne spread.
"So really the masks are not going to help you when you're walking down the street," she Taplitz said.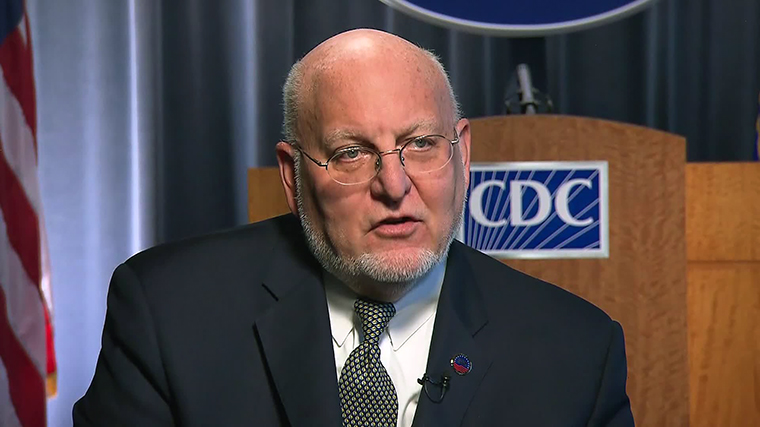 Nearly six weeks after the US Centers for Disease Control and Prevention first offered to help China with its coronavirus outbreak, the offer still has not been accepted, CDC Director Dr. Robert Redfield told CNN. The outbreak of the novel coronavirus was first identified in early January.
"There's a lot of information we don't know — that's why I offered to provide assistance, direct assistance, and send our CDC folks over there back on January 6 to really help them gather that information and also to help us see the information first hand that we need to help make the right public health recommendations for our nation," Redfield told CNN's Chief Medical Correspondent Dr. Sanjay Gupta in an interview on Thursday.
He added: "That letter has not been responded to yet by the official Chinese government. We do believe that we're the best in the world in this space and we're ready to help and assist them, but they're an independent nation that has to make that decision that they're going to invite us in."
Asymptomatic transmission of the novel coronavirus is possible, Dr. Robert Redfield, director of the US Centers for Disease Control and Prevention, told CNN.
In other words, Redfield said that an infected person not showing symptoms could still transmit the virus to someone else based on information from his colleagues in China.
"There's been good communication with our colleagues to confirm asymptomatic infection, to confirm asymptomatic transmission, to be able to get a better handle on the clinical spectrum of illness in China. What we don't know though is how much of the asymptomatic cases are driving transmission," he told CNN's Chief Medical Correspondent Dr. Sanjay Gupta in an interview on Thursday. 
Redfield continued: "What I've learned in the last two weeks is that the spectrum of this illness is much broader than was originally presented. There's much more asymptomatic illness. A number of the confirmed cases that we confirmed actually just presented with a little sore throat."
The novel coronavirus may impact the world for some time to come, US Centers for Disease Control and Prevention Director Dr. Robert Redfield told CNN's Chief Medical Correspondent Dr. Sanjay Gupta in an interview today.
"This virus is probably with us beyond this season, beyond this year, and I think eventually the virus will find a foothold and we will get community-based transmission," Redfield said. "You can start to think of it in the sense like seasonal flu."
While more research is needed to fully understand the virus, Redfield said that the CDC has focused on surveillance to track cases and containment to slow down the possible progression of the virus in the United States.
"I do think that eventually we are going to be in more of a mitigation phase in dealing with this virus but that's not to underestimate the importance of the containment phase that we're in right now," Redfield said. 
"The containment phase is really to give us more time. This virus will become a community virus at some point in time, this year or next year," Redfield said. "We don't have any evidence that this coronavirus is really embedded in the community at this time, but with that said, we want to intensify our surveillance so that we're basing those conclusions based on data."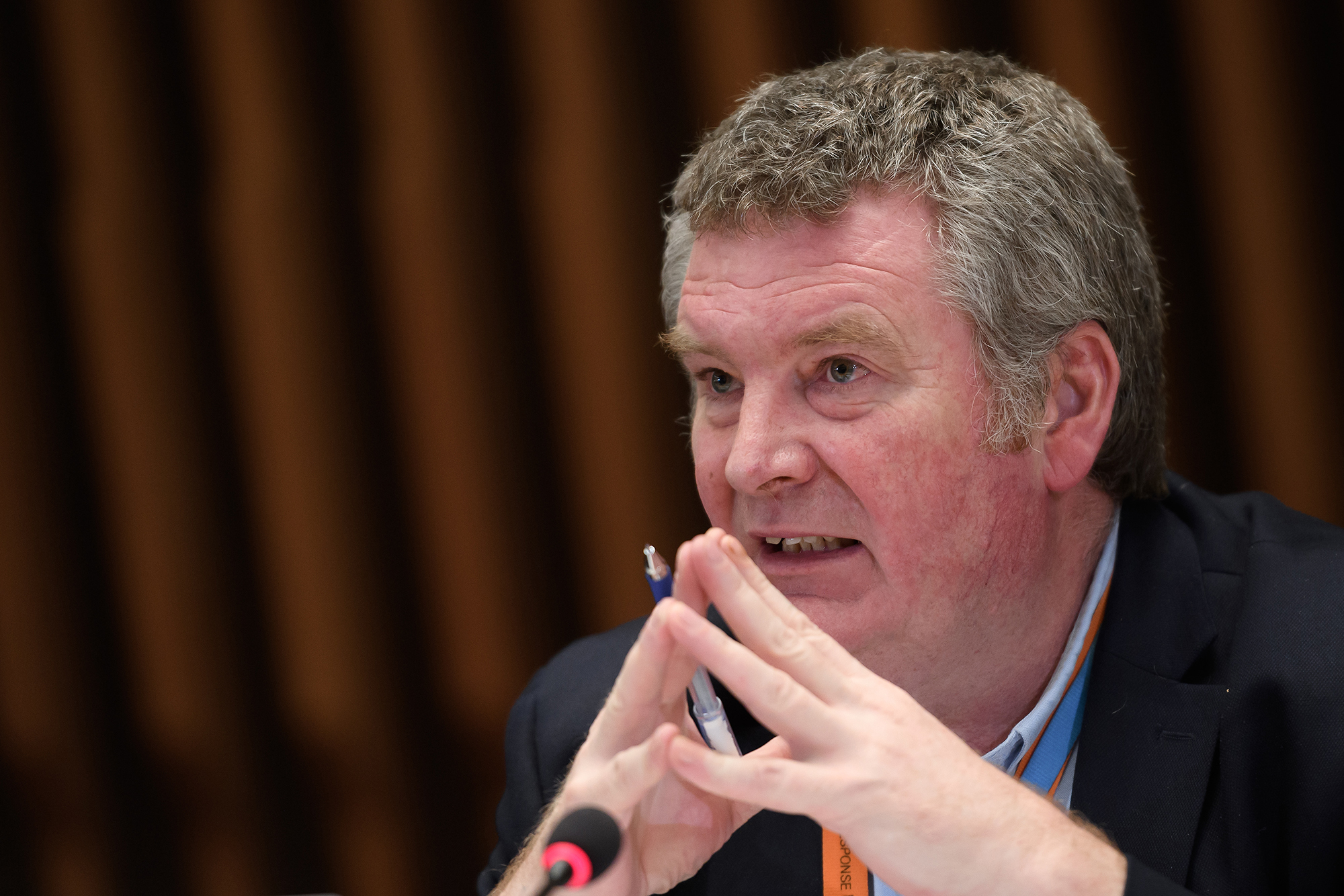 The changes made to the way China defines and counts coronavirus cases in Hubei province do not apply to cases being tracked in the rest of the world, Dr. Mike Ryan, executive director of the World Health Organization's Health Emergencies Programme, said during a press conference today. 
"In the rest of China and the rest of the world, laboratory confirmation for reporting is still required and WHO will continue to track both laboratory and clinically confirmed cases in Hubei province," Ryan said.
What this is about: Chinese officials recently changed their tally of cases in Hubei to include "clinically diagnosed cases" in addition to those confirmed by a laboratory test. 
Due to that change in case definition, numbers of cases being reported out of China have fluctuated dramatically, rising up to almost 60,000 yesterday.
The change in the counting system has partially caused a spike in the number of cases.
Here's how Ryan explained the change:
"In other words, in Hubei province only, a trained medical professional can now classify a suspected case of COVID-19 as a clinically confirmed case on the basis of chest imaging, rather than having to have a laboratory confirmation," he said. "This allows clinicians to move and report cases more quickly, without having to wait for lab confirmation, assuring that people get to clinical care more quickly and also allows public health responses in terms of contact tracing and other important public health measures to be initiated."