Samantha Ratcliffe-D'Arrigo told CNN she had been shopping at Meadowhall mall with her family since midday and realized at 5 p.m. that they wouldn't be able to leave.
"Six of us were stranded," Ratcliffe-D'Arrigo said.
She said her family bought pajamas from the fast fashion retailer, Primark, and "jumped into action" by buying chargers, food, coffee and tea to last them throughout the night.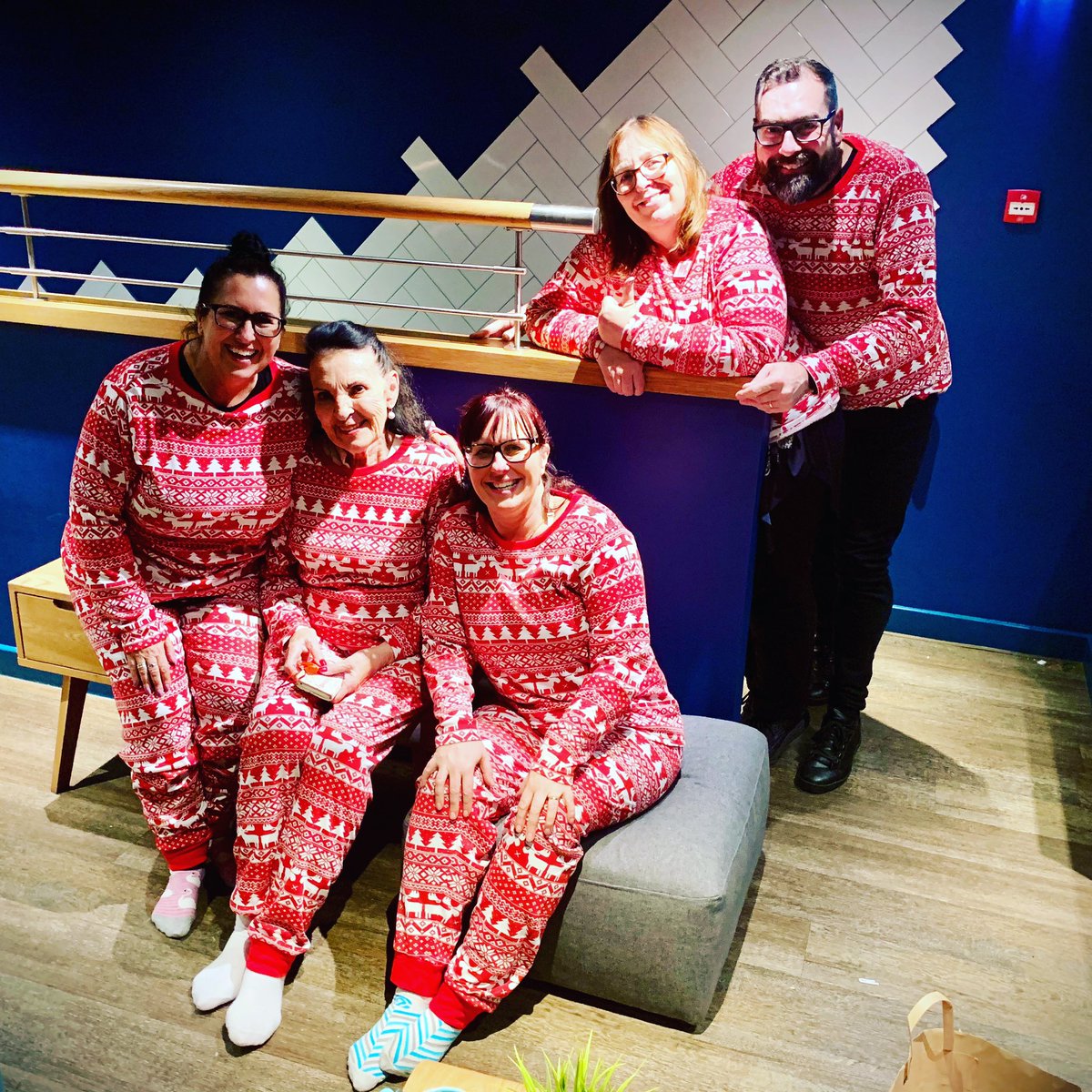 Ratcliffe-D'Arrigo added that the family hunkered down in a coffee shop, where they used sofas and footstools to get comfortable.
"It's an experience we'll never forget. We'll laugh about it for years to come," she said.
Ratcliffe-D'Arrigo, who lives in Las Vegas with her husband, says they had traveled to the UK for a family wedding.
Questions have been raised about the UK's railways can cope with climate change.
Flooding, heatwaves and storms have contributed heavily to the damage of railway infrastructure and on Thursday, the managing director of Scotland's railways Alex Hynes said more investment would be needed to future-proof train services against rising temperatures.
"The railway in this country can no longer cope because of climate change," he said at the Railway Industry Association conference in London.
A senior US-based scientist at the National Center for Atmospheric Research, Kevin Trenbert, previously told CNN that climate change leads to warmer and wetter environments, and sets the stage for heavy rainfall and flash flooding.
The UK Environment Agency issued five severe "danger to life" flood warnings in Doncaster, South Yorkshire, on Friday morning after heavy rain.
The Agency issued the warnings along the River Don — in villages Barnby Dun, Kirk Bramwith, Kirk Sandall, South Bramwith and the Willow Bridge caravan site.
The Agency said river levels have risen as a result of the persistent heavy rainfall overnight, and that a multi-agency response is underway.
Doncaster council has advised residents in these areas via Twitter to evacuate their homes immediately.
Train operator Northern also warned passengers not to travel through Yorkshire — particularly around the city of Sheffield. Several rail lines have been blocked due to flooding, leaving thousands of commuters struggling to get to work on Friday morning.
In a statement Northern warned that "despite improving weather in many areas this morning, there remains potential for disruption to services throughout the day on Friday and, possibly into the weekend."
The video below, posted by Sam Ramos-Pears and supplied to CNN shows the very real dangers of driving through flooded water:
A 12-year-old boy was forced to walk through knee-high water after the bus he was traveling on had to be evacuated because it could not drive any further.
"The water was up to my knees," Daniel Harrison told PA news agency.
"I had to get home straight away because the water was absolutely freezing."
He added that the road had become flooded after a river had overflowed.
You don't want to be in that water but there was no choice — you had to go through it to get home," he said.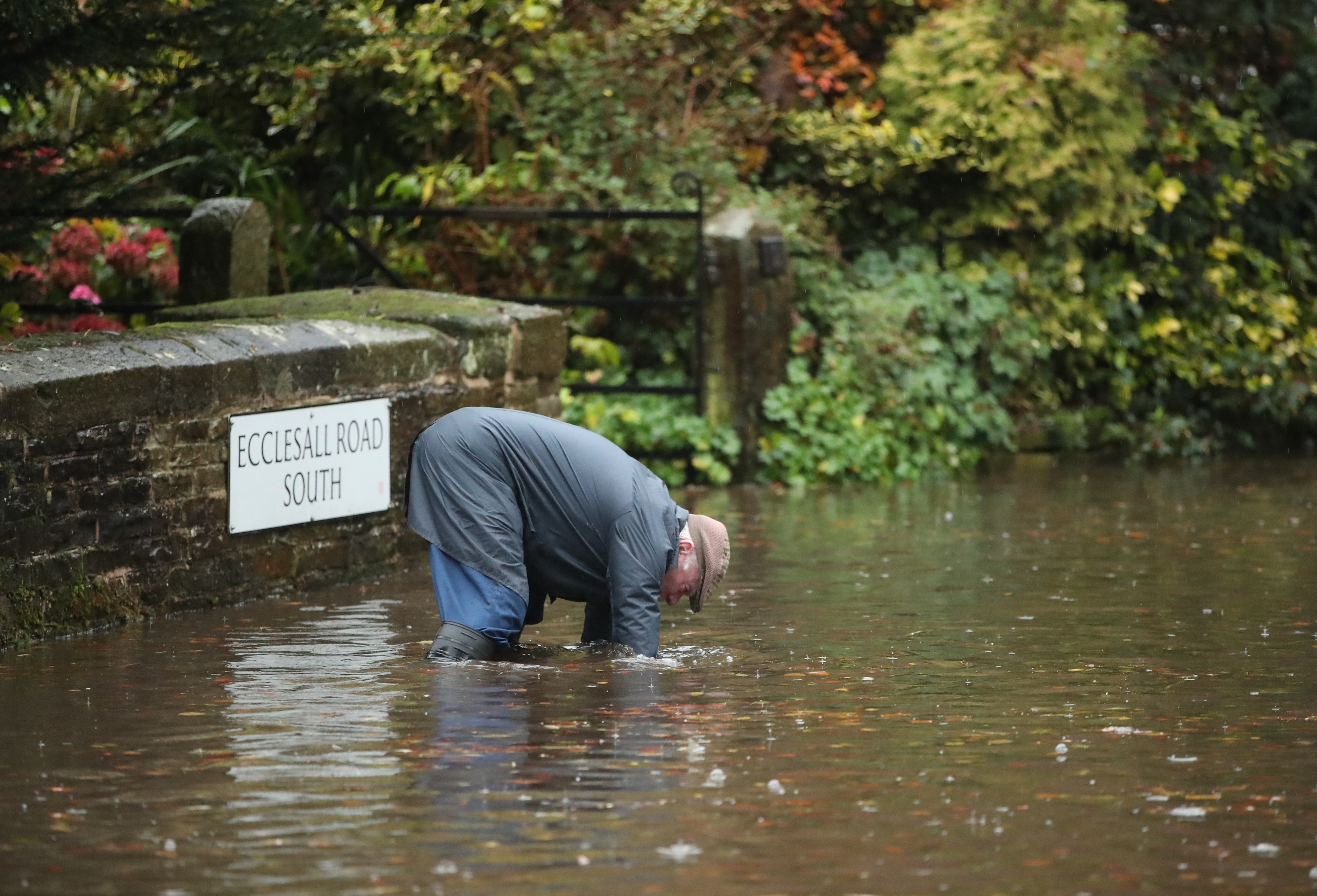 Residents of a small village near Doncaster in South Yorkshire told PA news agency that the rainfall on Thursday was "almost biblical."
"People's cars were getting submerged in the water, gardens were ruined, you couldn't drive anywhere. It was carnage," Post Office worker Kathleen Overton said.
It was almost biblical, I would say. You were just looking out of your window in disbelief at how much of it was coming down," the 61-year-old added.
The village, Toll Bar, where Overton is from, suffered severe flooding in 2007.
"At times like this you get to see the strength of the community," 71-year-old resident Roy Kerr told PA.
A group of young volunteers helped the man by laying sandbags and pumping out water.
"It wasn't as bad as it was in 2007, but it easily could have been if it wasn't for those lads."
The torrential rain has disrupted large parts of the UK's transport network, with train operators advising passengers not to travel on several lines.
Despite the rainfall clearing up in many areas, train company Northern warned that disruption could continue on into the weekend.
"Colleagues at Network Rail are inspecting the tracks and working hard to return them to normal, but at present we have no estimate as to when we will be able to operate services on the affected routes," a spokesman for Northern said according to PA.
"Awful to see the terrible flooding across the North of England," UK Prime Minister Boris Johnson tweeted Friday morning.
"Thank you to the emergency staff & volunteers helping families through this difficult time."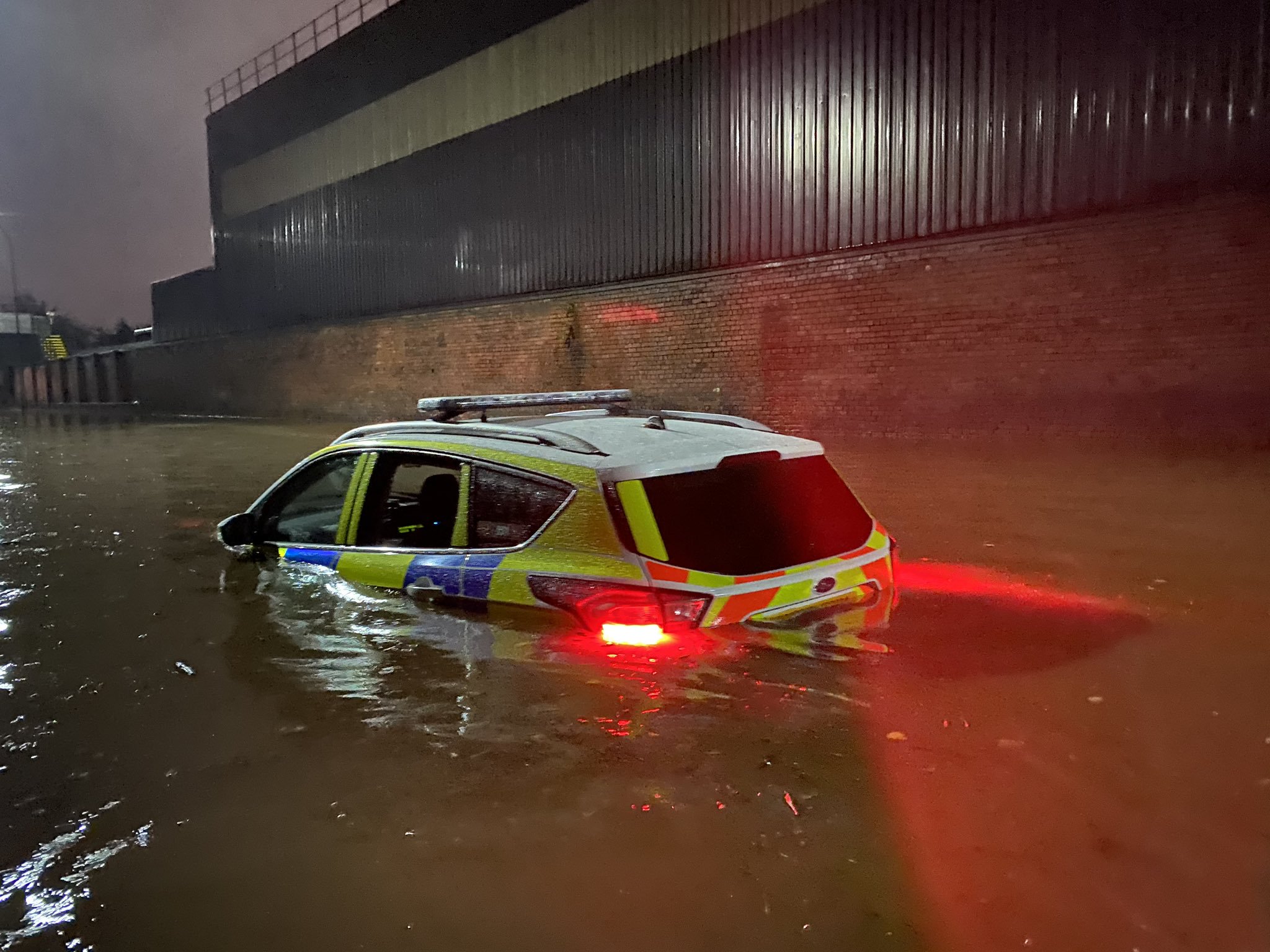 A resident from Sheffield, a city in northern England, told CNN that his property and business had been affected by the flooding.
"The whole of the ground is flooded," Steven Burley said. "We have no power etc and it is very wet. Just in the process of relocating 25 staff upstairs!"
There is a lot of mud, sand and dirt everywhere," he said.